Here's the scoop...
A short time ago, I got a handful of singles by New Orleans' favorite power trio, Die Rotzz. These fine Southern gentlemen recently came to New York to kick some Yankee ass, and that's just what they did. They played a local Brooklyn establishment, Don Pedro's, on the 22nd of September to a relatively empty house. Despite the thin crowd, Die Rotzz gnarled through a tight 15 minute set with amps and attitude on 11. I must say, Don Pedro's certainly knows how to treat a band like shit. Die Rotzz had to beg for a complimentary beer while they were in the middle of their set and the best that anyone could do for our out-of-town guests was to bring them a few crappy Coronas. Nasty. For a band that has been described as sounding like Hitler farting into a fan miked to a Fender Twin w/holes in the speakers, they're pretty damn good. In fact, how could one not like a band that evokes such wicked words. I read other reviews that referred to them as hate punk and scuzz punk. I don't know what either of those terms mean. To me, it's just simple, good ol' boy rock-n-roll played by a bunch of troublemakers. One could ask for little more when seeking something to clench a fist or some teeth to. For the vinyl junkies of the world, Die Rotzz has put out a number of very limited seven inch singles on various labels, including Jeth-Row Records, Big Black Hole Records and Die Slaughterhaus Records. Though some of their cover art has that homemade, slapped together during a hangover at Kinkos look, the band is capable of getting a little artsy (see the excellent Bongoût Graphics pic sleeve art featured above). A few of their singles are splits. One with the Carbonas (who do a spot-on version of Zero Boys' Stoned To Death on it) and another with Scripts. I like all the singles that I have and share a couple samples of this band's greatness below. If you dig these, check their website for more mp3's & info on how to order their fast-selling singles.
SUPERNAUT
THE BLITZKRIEG'S COMING TOUR 2007
| | | |
| --- | --- | --- |
| | DON PEDRO'S W/DIE ROTZZ, THE SHEMPS, DISHWASHERS, THE SUDDEN WALKS | BKLYN, New York |
| | THE CARABAR W/ GRAVE BLANKETS, DIE ROTZZ | COLUMBUS |
| | THE KRAFTBRAU W/ THE SPITS, DIE ROTZZ | KALAMAZOO, Michigan |
| | NOW THAT'S CLASS W/DIE ROTZZ | CLEVELAND, Ohio |
| | FRANKS POWER PLANT W/HOLY SHIT, THE BIRTHDAY SUITS, DIE ROTZZ!!! | MILWAUKEE |
| | W/ DIE ROTZZ | CHICAGO |
| | W/ DIE ROTZZ | BLOOMINGTON, Illinois |
| | THE ARMORY W/EVIL ARMY, DIE ROTZZ, BLACK ROSE BAND | MEMPHIS, Tennessee |
| | THE SATURN BAR W/ DIE ROTZZ, RATZINGER | NEW ORLEANS |
AG: You play with more traditional bands a lot and certainly listen to a lot of it.

PA: When me, Andy and Marvin started playing, we were going to start as a New Orleans cover band. We were going to play it faster but we were going to do all old New Orleans R&B covers. We were going to do huge Mardi Gras shows; that was the idea. And it never happened; we never even learned one. We wrote songs and started Die Rotzz. That's get real lazy and go and find an old R&B song I like and take lyrics off of there and put them right in. No shame at all.

AG: What are some of your personal favorite lyrics?

MH: Something silly and stupid like "Bandana." "Gonna gag you, dump you on the side of the road."

PA: The stupider the better.

Andy: We just see what we see on the street. "No Change" is about when everyone's asking you for money. "I ain't got no change for you, you're completely screwed." Because usually when I'm walking around I'm broke!

MH: I heard a story the other day in Austin about you, Andy, that when you first got here a bum gave you a dollar. That shit true?

Andy: Actually, that wasn't here; that was when I was up in New York. I was leaving this club and I was flat broke and some bum asked me for a dollar. I was like, "I don't have anything." And he just handed me a dollar, like "You shouldn't walk around without any money in your pocket."

AG: Andy, How did you get together with these other guys?

Andy: Well, I met Marvin... we were playing in the Pallbearers for a while, we did this GG Allin cover band. I knew Paul played drums and I worked at Surrey's. I was trying to get Paul to meet Marvin.

AG: Is that weird when one guy's like "Hey, let's jam with this other guy?"

PA: It was hard to do, because it's so hard to do things in this town. You talk to people about it for years. It's true! Every time you go to a bar to talk to somebody... everybody's drinking and talking through a glass. It's just drunk-talk. Everybody's got their own agenda...

ANTIGRAVITY MAGAZINE, April, 2007

DIE ROTZZ/ SCRIPTS 7"

(Jeth-Row) $5.00

Two of the souths best purveyors of hate punk doing a split 7". These two tracks by the Scripts are just as essential as their first 7", and these are my favorite Die Rottz recordings yet. another great 7" by jeth-row.

www.floridasdying.com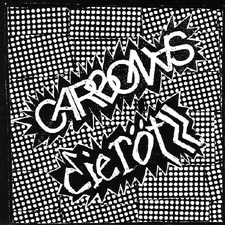 Carbonas/Die Rotzz - split 7" (die slaughterhaus)
carbonas
1. satisfy me
2. stoned to death

die rotzz
1. in your head
2. tombstone bullets

"The Carbonas take familiar riffs & lines & lyrics, pump 'em full of energy & scramble 'em up in ways that'll keep your brain humming for hours after lifting the needle. A little Heartbreakers lead here, some UK punk swipe there, & fuck it - great, great tunes. If you don't like this record, you either hate th' punk rock or you hate yourself. Fun, great, killer, cool, buy, buy buy." (TK)- Shattered Recs, while Die Rotzz sounds like Hitler farting into a fan miked to a Fender Twin w/ holes in the speakers
Die Rotzz/The Carbonas
split 7"
(Die Slaughterhaus Records)

(REVIEW BY RAUL REACTION)

I already did a Die Rotzz review and said that I didn't like their 7" that much. I didn't dig the singin' style a lot, but I don't know. I really like these two songs. Pure hardcore a la '80s style and really cool, both songs are really good. "In Your Head" is a two minutes destroyer song with an intro bass part, and then begins all the noise and shoutings around, really catchy. "Thombson Bullets" is the fast-punk-around-a-minute-long compliment for "In Your Head". Really good side, I will be lookin' for more from this band. Really better than the Big Black Hole record.
PSYCHO WOLF RECORDS

DIE ROTZZ - new orleans top dogs for real rock n roll, unreleased material
Die Rotzz and Scripts split 7 inch on Jeth-Row
Die Rotzz and Angry Angles were both great, if not spectacular.
Alex C http://www.garagepunk.com/forums/
Angry Angles & Die Rotzz Tour Dates!

02/09/2006 08:00 PM - Buccaneer
Memphis, TN


02/10/2006 08:00 PM - Subterranean
Chicago, IL
w/Human Eye & the Functional Blackouts

02/11/2006 08:00 PM - ONOPA BREWING COMPANY
Milwaukee, WI
w/Hot Machines and Tyrades

02/12/2006 08:00 PM - Mainstage
Greenbay, WI
w/Hue Blanc's

02/13/2006 08:00 PM - Kraftbrau
Kalamazoo, MI
w/Throbbin' Urges

02/15/2006 08:00 PM - TBA
Buffalo, NY

02/16/2006 08:00 PM - Pa's Lounge
Boston, MA 02101
w/Turpentine Brothers and the Tampoffs !!

02/17/2006 08:00 PM - The Local
New York, NY
w/DC Snipers!!

02/18/2006 08:00 PM - TBA
Athens or Columbus, OH


02/19/2006 08:00 PM - Springwater
Nashville, TN


02/20/2006 08:00 PM - Drunken Unicorn
Atlanta, GA
w/Carbonas !!

02/21/2006 08:00 PM - Martin's Lounge
Jackson, MS
w/The Honey Rolls

02/23/2006 08:00 PM - Circle Bar
New Orleans, LA
w/The Dutch Masters!!
New Orleans musical heritage is well known and it seems that most of the musicians currently residing there made it out safely although Fats Domino gave us a scare. I don't think the musicians I'm featuring need any introduction except for

Die Rotzz

who are a recent scuzz-punk band.

http://sexkittenscratches.blogspot.com/
After their European tour where they burned all the cities they were in, Big Black Hole is proud to offer another single from this great New Orleans band. 3 punk rock Killed By Death blasters in a nice looking Bongout sleeve.

www.disgruntledmusic.com
Con motivo de nuestro flamante nuevo lanzamiento del cuarto agujero, es decir, el nuevo single de

DIE ROTZZ

, tenemos un monton de discos a la venta. Como siempre se sabe las unidades son muy limitadas....asi que el primero que llegue....

www.ipunkrock.net
Gulf Coast Hardcore Massacre-comp LP
Yeah, i've been looking forward to this. This things gonna definately spend some time on the ole turntable. Tons of cool stuff on this one, here's some of my favorites: Sick Abuse(their first vinyl apperance since their split 7" a few years back), Killswitch(I wish someone would put their whole demo out on an LP, they were great), Filthy Habits(3 ripping hc/punk songs, , yeah!!!), Reason Of Insanity (!!!!!!!!!!!), Die Rotzz(rock-n-roll influenced punk rock), Bad Eating Habits(sounds like more from their split, good stuff), Race Against Time(2 songs, you should get both of their other records), The Pallbearers(these guys are awesome, super f*cking p*ssed off hc/punk), Janitor(never heard of these guys?? awesome hardcore, i want to hear more)...........that's not all the bands but everything on here is cool. You need this!!!

Psycho Wolf Records's Friends Comments
It was wierd to come back to the whole Katrina tragedy after visiting Sri Lanka where signs of damge from last year's tsunami were fairly prevalent although signs of reconstruction are equally apparent. At this point there is nothing I can add to what has already been commented. Although I've never visited New Orleans, it's hard to believe that such an iconic and unique city has been wiped out. My worst fear is that it will re-emerge as some whitebread "theme park".

New Orleans musical heritage is well known and it seems that most of the musicians currently residing there made it out safely although Fats Domino gave us a scare. I don't think the musicians I'm featuring need any introduction except for Die Rotzz who are a recent scuzz-punk band.
sexkittenscratches.blogspot.com/
Snailtooth!, Holy Sh*t!, Night Terrors, Die Rotzz (atlantis), Original Three (mem Black Lips)
Date / Time

Oct 16 2005 (Sunday) 4:00 pm

Location

Breakfast Nook//2471 N. Fratney

Categories

all ages,house show

Description

This is a Sunday BBQ show for the end of the Milwaukee Fest (which will only prove to be the best thing this fall! Even after the Human Eye show!)

Snailtooth is serious stoner sludge ala early Melvins and EyeHateGod.

Holy Sh*t! is wacky short thrash rock'n'roll tracks. We have a new record coming out within 3 months, too!

Die Rotzz is some aggressive punk rock in the GG Allin vein, quite offensive, loud, and raw. They are from Atlantis, the city formerly known as New Orleans

Original Three is Ian from Black Lips first band, and I believe they still hail from Memphis, TN. They are of the Oblivions take on things, and you can probably find thier music online somewhere if you try.

Night Terrors round out this fine bill with this stoner rock'n'roll mayhem!

There will be more bands soon! donate! --eric

---

Contact

ericapnea@hotmail.com

Submitted By
Last Modified

Sep 20 2005 (Tuesday)
This Is Rock and Roll Zine
zine sobre garage punk, punk 77, rock and roll y power pop:
Die Rotzz – Gluttony for Punishment 7" (Big Black Hole)
thisisrockandroll | 13 Agosto, 2005 19:54

Nuevo 7" del sello madrileño Big Black Hole, lo pedí más que nada por no pedir el de los Real Losers solo, y no está mal. Pero no me encanta ni mucho menos. Punk sin más con un cantante que no me gusta, sino me gustarían, escucha alguna canción primero y luego si eso lo pides y sino te esperas al 7" que van a sacar de los 3 Delicias que fijo que le da mil vueltas.
Die Rotzz
"Gluttony for Punishment" 7"
(Big Black Hole Records)

(REVIEW BY RAUL REACTION)

Die Rotzz...I don't know what the hell that name means, and I don't really understand what they're saying. This is probably the first time that I've given a 7" a just-ok review for this web-zine, but I reviewed it because I think some people might like it.

First of all, I bought it just because I wanted to order the Real Losers/Illegal Movers split from Big Black Hole...and it's very expensive to order just one EP. So I also ordered the Die Rotzz 7", which is their third release. I saw it and liked the cover a lot; it is very cool. Also the vinyl looks good, and the titles of the songs are in Spanish (it's on a Spanish label). But the music isn't very good. It's nice punk stuff that bores me once I've heard two songs. They remind me a bit of modern punk bands like the Final Solutions, but a bit more classic. I think my problem is the singer. I don't like his voice. Musically, they are good.

And that's all. Try to hear some MP3s or something to check out Die Rotzz and see if you like them.

---Raul Reaction
June 21, 2005

Die Rotzz and The Original Three to be featured on Static Party Oblivians tribute album
Die Rotzz and The Original Three

October, 2005 Tour Schedule:

Fri 14- Memphis, Tn

Sat 15- Chicago, Il

Sun 16- Milwaukee, Wi

Mon 17- Kalamazoo, Mi

Tues 18- Detroit, Mi

Wed 19- Athens, Ohio

Thurs 20- New Jersey

Fri 21- New York

Sat 22- Boston, Ma

Sun 23- TBA

Mon 24- TBA

Tues 25- Chapel Hill, NC

Wed 26- Atlanta, Ga

Thurs 27- Mobile, Al

Fri 28-31- New Orleans, La
17/02/05

Kajun SS

+

Die Rotzz

+ Anteenagers M.C (Gambetta, 104 Rue de Bagnolet, M° Alexandre Dumas)

LE concert de la semaine: Kajun SS, le nouveau groupe de King Louie (Royal Pendletons, Persuaders, Bad Times...) sera en ville avec ses Flying V et leurs potes de Die Rotzz qui font un punk à la killed-by-death bien teigneux en provenance directe des marécages de New Orleans. En première partie les toujours inmanquables parisiens d'Anteenagers M.C dont la côte ne cesse de grimper, y compris à Sacramento. Soyez là!!

AGENDA http://64.233.179.104/search?q=cache:w3MQnFlMr1gJ:sdz.free.fr/agenda.htm+%22die+rotzz%22&hl=en


1. IV Fiesta iPunkRock
Definitivamente la IV Fiesta iPunkRock que se celebrará el próximo mes de febrero en Madrid queda configurada de la siguiente forma. Viernes 4 de febrero: Sala Gruta 77, 22:30h 6 Euros, con los grupos: Soul Gestapo, The Fuck y Naughty Zombies. Sábado 5 de febrero: Sala El Juglar, 21:30 h 8 euros, Die Rotzz (USA), Los chicos, King Louie O.M.B. (USA). Y después de los conciertos pinchada Punk Vs Rock 'n' Roll en el Groovie Bar, a partir de las 23:30, con los Dj's: Montse, Nachete, Lilymunster, Markenstein y Paco Plan B. www.inpunkrock.com
Rafa - 03.02.05
El emporio discográfico Big Black Hole Records, dirigido por un melenudo y por un admirador incondicional de la forma de vida y de la música de LOCOMIA y VILLAGE PEOPLE, preparan dos nuevos lanzamientos en forma de single. Por un lado, el que podría ser el primer single en solitario de TRES DELICIAS, y por otro un nuevo single de la Gran Esperanza Blanca del Punk Americano.........DIE ROTZZ
Juanma & PacoPlanB
January, 2005--Paul and Marvin record 7 songs with bluesman Guitar Lightning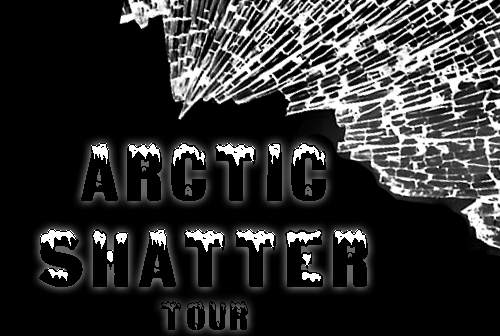 Saturday the

5th

-

MADRID

, SPAIN @EL JUGLAR

DIE ROTZZ, LOS CHICOS & KING LOUIE ONE MAN BAND (9pm)

Contact: bigblackholerecords@yahoo.com

Sunday the 6th - CASTELLON, SPAIN @RICOAMOR
KAJUN SS & DIE ROTZZ (7pm)
Contact: alberto@wowsville.net

Monday the 7th - PERPIGNAN, FRANCE @L'ART OU COCHON
DIE ROTZZ, KAJUN SS & THE FATALS (9pm)
Contact: ghislain.giband@wanadoo.fr

Tuesday the 8th - ALTOPASCIO (LUCCA), ITALY @00-UFO
KAJUN SS & DIE ROTZZ
Contact: losdragos@tin.it

Wednesday the 9th - LUCERNE, SWITZERLAND @SEDEL CLUB
DIE ROTZZ, KAJUN SS & REVEREND BEAT MAN (10pm)
Contact: memphisto@surfeu.ch

Thursday the 10th - HAMBURG, GERMANY @BEAT CLUB
DIE ROTZZ, KAJUN SS & DM BOB
Contact: contact@burnoutrecords.de

Friday the 11th - GOTEBORG, SWEDEN @STARS 'N' BARS
KAJUN SS & DIE ROTZZ
Contact: savage@ebox.tninet.se

Saturday the 12th - STOCKHOLM, SWEDEN @KAFE 44
KING LOUIE ONE MAN BAND, DIE ROTZZ & KAJUN SS (8pm)
Contact: savage@ebox.tninet.se

Sunday the 13th - OFF

Monday the 14th - BREMEN, GERMANY @BURNOUT RECORDS
KING LOUIE ONE MAN BAND
Contact: contact@burnoutrecords.de

Tuesday the 15th - AMSTERDAM, NL @DE DIEPTE
DIE ROTZZ & KAJUN SS
Contact: thehotpockets@yahoo.com

Wednesday the 16th - KORTRIJK, BELGIUM @CAFE THE PITS
KAJUN SS & DIE ROTZZ
Contact: bram@thepits.be

Thursday the 17th - PARIS, FRANCE @GAMBETTA BAR
KAJUN SS, DIE ROTZZ & ANTEENAGERS MC
Contact: pludet@yahoo.fr

Friday the 18th - BORDEAUX, FRANCE @LE LOCAL
KAJUN SS & DIE ROTZZ
Contact: magnetix@club-internet.fr
Here's how DIE ROTZZ was rated in

MAXIMUM ROCKNROLL TOP 10

February, 2005

Tim Brooks #6

Mitch Cardwell #3

Carolyn Keddy #10

Colnar Nikpour #2

Donna Poole #3

Bruce Roehrs #2

Ryan Wells #2

Attention punks! A bunch of no-good f**ks from New Orleans, Louisiana have f**king treated you with complete disregard! These cretins call themselves DIE ROTZZ, and they have released the absolutely mesmerizing Tugboat EP. This is primitive, stripped-down punk rock not unlike the S**T DOGS in 1978. This is that kind of visceral punk played from the heart without pretensions. On side A, DIE ROTZZ chugs through "Goring El Matador" and "No Change," and conjures up visions of the CORPSICLES playing at a high school dance. This is great! Side B starts with "Tugboat," a catchy little punk rock number that might have you digging out your DESPERATE BICYCLES 7"s. DIE ROTZZ finishes you off with a fine number, "Knife from Behind," proving that these evil f**ks are channeling dead punk bands from beyond the grave! F**king amazing! Bruce Roehrs

NOLA's DIE ROTZZ, on their debut 7" no less, have somehow managed to conquer several of my favorite sub-genres. Overall, this is very well executed, Killed by Death-flavored punk rock with some catchy emphasis thrown in at just the right times. It never gets too rough or too wimpy. Definitely one to watch out for. (Mitch Cardwell)

(Die Slaughterhaus, www.dshrecords.com)

MAXIMUM ROCKNROLL, February, 2005.
Edgy Cooper-Young shop gets cranked up for 'a record release party that exploded'

By Bill Ellis
Contact
January 21, 2005

Since opening nearly a year ago in the Cooper-Young neighborhood, Goner Records has become the coolest of record stores, a place where vintage vinyl hip-shakes next to the latest punked-out indies, where the walls light up with art exhibits by such outsiders as Alabama raconteur Butch Anthony and local rocker Alicja Trout, and where you can learn how to make "Hangover Mashed Potatoes" from "The Goner Records Cookbook."

It's also the headquarters beginning Thursday of Goner Fest, four days of musical madness produced by Goner co-owners Eric Friedl and Zac Ives.

The event began as an excuse to tout four new releases on the Goner label: Chinese Crawfish by Louisiana's answer to Hasil Adkins, King Louie One Man

Band; a record of garage rock nuttiness by Montreal's the King Khan & BBQ Show; and two singles from Johnny Vomit & the Dry Heaves and Friedl's latest band, the Dutch Masters.

All four acts will perform.

"It's really like a record release party that exploded," laughs Friedl, 38, who says the notion of a festival fell into place by accident around a rare Memphis date for the King Khan & BBQ Show. Add a King Louie booking and suddenly bands from Chicago to Atlanta wanted to take part. Ticket sales have been brisk as well.

"We have people coming from Italy and Germany and all over the United States, which we didn't expect," says Friedl, formerly of Bluff City punk legends the Oblivians.

He launched Goner as a mail order indie label more than a decade ago and has maintained its Web site, goner-records.com, since the late '90s. The storefront opened last February in the space which had been Legba Records, run by fellow ex-Oblivian Greg Cartwright. Goner has fast become as uniquely essential a hangout as Midtown institution Shangri-la Records.

Expect one crazed hullabaloo when more than two dozen local and national underground acts descend on Memphis for this warped weekend of "mondo musica." Among those putting in the miles will be Atlanta's Black Lips, Headache City from Chicago, Milwaukee's Night Terrors and King Louie's Crescent City peers Die Rotzz and Kajun SS. Even hilarious New Orleans Internet entity, "Watch Me Eat a Hot Dog," will be on board.

One not-to-miss highlight will be the two-decades reunion of Johnny Vomit & the Dry Heaves, the Corinth, Miss., high school punk band which touted future Oblivian Jack Yarber and future Squirrel Nut Zipper Jimbo Mathus.

That anti-group's new single, "Thanks for the Ride!" follows a Goner release from years back, the 7" "Chokin' on a Lude Parts 1-3" with "Black September." It'll actually be the first time the trio (with David 'Johnny Vomit' Cox) has played a live gig, says Yarber.

"Eric asked us if we wanted to play and it was like, this is the first time anyone asked us to play. Years ago we called the Antenna (Club on Madison) and they said, 'You got a press kit?"' and we're like, 'No.' 'You got a picture?' 'No.' And we're like, 'Guess we're never going to play."

Goner Fest takes place at the Buccaneer with additional events at Goner Records and XYZ.

Three-day passes are available for $20 at Goner or $8 nightly at the door; call 722-0095.

Goner fest lineup
Thursday
The Buccaneer, 1368 Monroe:
9:30 p.m., Six String Jets; 10:15 p.m., Headache City; 11:15 p.m., Secret Service; 12:15 a.m., Black Lips
Friday, Jan. 28
6 p.m. pre-show at Goner Records, 2152 Young Ave. with Jenny Jeans.
The Buccaneer: 9:30 p.m. Night Terrors; 10:15, Oscars; 11, River City Tanlines; 11:45, Eunuchs; 12:30 a.m., the Dutch Masters; 1:15 a.m., King Khan & BBQ Show.
Midnight after-show at XYZ, 395 N. Watkins, with DJ Lacey, DJ Norah and the Limes.
Saturday Jan. 29
4 p.m. pre-show at Goner Records with Jeffrey Novak One Man Band and Monsieur Jeffrey Evans.
The Buccaneer: 9:30 p.m., (We Are) The Rats; 10:15, Die Rotzz; 11, Kajun SS; 11:45, the Final Solutions; 12:30 a.m., Johnny Vomit & the Dry Heaves; 1:15 King Louie One Man Band.
Midnight after-show at XYZ with DJ Hook Up & DJ Buck Wilders.
Sunday, Jan. 30
A 3 p.m. "Memphis Mary" Bloody Mary Party at Goner Records with Harlan T. Bobo.
-- Bill Ellis: 529-2517
Copyright 2005, commercialappeal.com - Memphis, TN. All Rights Reserved.
| monday, 14th november |
No updates in the next week, I'm on vacaciones in madrid. Meanwhile you can browse through our mailorder catalog, in the BUY THIS section. If you've got some taste in rocanroll, I'm sure you'll find something. If you don't, buy everything from this months playlist.

PLAYLIST NOVEMBER 2004
1. THE LIDS 7" (Die Slaughterhouse) - maybe the best 7" this year
2. DIE ROTZZ 7" (Die Slaughterhouse) - you cannot lose with a name like this
3. SURF A LA MEXICANA 7" (Repent) - insane versions of hits like "King of the Surf"
4. HIDDEN CHARMS 7" (Kleingeld) - finally a german band + organ that rocks]
5. ANNA & THE PSYCHOMEN (P.Trash) - perfect version of "dressed in black"
6. RAMONES "Raw" DVD - hilarious home video axxxion
Hot Picks
A week's worth of good music

Friday, November 05, 2004

By Keith Spera

FRIDAY

Hear Grammy-nominated Latin and Afro-Cuban jazz band Los Hombres Calientes featuring trumpeter Irvin Mayfield and percussionist Bill Summers at the House of Blues. The Mid-City Lanes' Zydeco Fest presents Curley Taylor at 8 and Chris Ardoin at 10:30. Eric Lindell is at the Old Point Bar. Mem Shannon & The Membership are at Ruby's Roadhouse in Mandeville. The Band That Fell To Earth celebrates a new CD at the Banks Street Bar & Grill. Die Rotzz celebrates a new CD at the Circle Bar. Ska band The Pietasters headlines the Howlin' Wolf. Keyboardist John Gros' Friday Night Special at the Maple Leaf includes Walter "Wolfman" Washington on guitar, George Porter Jr. on bass and Raymond Weber on drums
[28/10/2004]

NOTICIARIO PUNK! PUNK! PUNK!

(By Juanma & Pacoplanb)

IMPORTANTE: Os aseguramos que todos los grupos que se mencionan aquí existen. Que no salgan en el cagarruta 66 o el popular 1 no significa que no estén en el planeta del Rock and Roll. Os garantizamos que hay vida (mucho más fresca, atrevida y autónoma) más allá de las portadas de Pink Floyd, Led Zeppelín, Guns and Roses, Hellacopters y toda esa basura jipi. También somos conscientes que esto que confeccionamos no tiene cabida en ninguno de los anteriormente citados BOE's del rock'n'roll hispano...........y precisamente por eso lo hacemos. ¡¡Que lo disfrutéis porque merece la pena!!!

Magníficas noticias desde Nueva Orleans. KAJUN SS (King Louie y Panzer de THE PERSUADERS, Paul de DIE ROTZZ y Chad de SCRIPTS y MANGINA), aparte del single recién editado en Die Slaughterhaus tienen previsto editar un LP a finales de Octubre, grabado sólo por una cara, a medias entre el propio sello de Chad, Jeth-Row Records, y Therapeutic Records. Pero lo mejor no es esto, sino que parece ser que los KAJUN SS tienen pensado hacer una gira por Europa en Febrero del 2005 y adivina por que país está previsto que empiecen esta..........si señor, lo has adivinado: ESPAÑA. Ojala no se tuerzan las cosas y por fin podamos ver en directo a esa maquina llamada King Louie. Por otro lado Jeth-Row Records tiene en mente sacar próximamente un split 7" con SCRIPTS y DIE ROTZZ.
Die Rotzz with Dave Turgeon of The Sluts | The Orphans
Thursday, September 9.
Circle Bar
. 10:30PM.
As an encore, Die Rotzz and Dave Turgeon will perform five Sluts songs including "One Chord City" and "Nuke the Whales"
GRAVE MATTERS
Bunny Matthews, Offbeat (New Orleans, April, 2004)
The fourth annual Green Street Graveyard Fest is a free Uptown block party on Green Street (between Lowerline and Pine, next to the cemetery) scheduled for Saturday, April 10, commencing at noon with raise-the-dead music by Soul Fiya, Rockie Charles, Zoom, the Bourbon Cowboys, Die Rotzz (just back from a national tour that included the theft of most of their equipment), and Whiskey Bone. The succulent edibles will be prepared by that drumming caterer, Greg Surrey.
These guys play the kind of punk you don't hear much anymore but wish you did. From New Orleans, they have a sound that calls to mind bands like the Dils, Sham 69, the Controllers, Stiff Little Fingers, and *early* Social Distortion.
WFMU, New Jersey
More Punk, More Funny
Bunny Matthews, Offbeat (New Orleans: July, 2003)
Among the many and varied attractions at the Dixie Taverne's "Earbleed Fest" (July 24 through 27) will be a performance by the New Orleans punk rock trio Die Rötzz on July 26. Drummer Paul Artigues explains that the name "doesn't really mean anything. We were going to be called The Rots, and we decided to just turn the The into the German Die--we thought that would be more punk and more funny. It turned out to be Die Rötzz, which is like extra death. You can't get much better than that. The two zs are like the Nazi SS sign backwards. We like to make fun of Nazis as much as we can. We have a few songs where we make fun of Hitler, Goebbels and all those people."
Paul is not your usual 26-year-old punk, considering that he also trespasses into the world of the blues: "I play with an older blues guy names Guitar Lightning. We play old Delta blues and stuff like that. I'm playing blues, but I still play faster than most other blues drummers play, with a little more intensity. It's where I am right now. All the music that I'm playing has got a lot of intensity to it. I can't say what the reason is. It's more fun to go out there and play a 30-minute set and end up like a dripping wet sponge than to go out and try and blow people away for an hour-and-a-half with bull.
"Going back, especially with me, and having access to four or five generations of recorded music, you go back and find what you really like. I really like a lot of Delta blues and things like that. I like raw emotion and feeling. Punk music was definitely that. The 80s hair band music wasn't. Metal isn't. Punk and really good blues is just emotion pouring out. It's not so much about how loud or screechy it is--it's about what you hear coming out of it. I don't hear that emotion coming out of a lot of music today."
When Paul is not pounding the drums with intensity, he's scrambling eggs and concocting salads at Surreys Café and Juice Bar, where he's the chief cook. "I'm not a quiet cook. I yell and scream a lot. People who work with me know I'm really obnoxious. I put positive energy into the food I cook. I definitely don't put negative energy into the food I prepare unless I know whos eating it, and I hate them--thats only happened like once or twice. I play drums a lot better than I make eggs."
With fellow Rötzzers Andy Goceljak and Marvin Hirsch, Paul has recently completed the group's first five-song CD, analyzed thusly by the drummer: "The words to 'I Got My Bandana' were written by Andy cause he grew up in New Jersey, and it's inspired by all the highway systems they have around New Jersey. He says that's a great place to dump a body. It's basically about gagging somebody with a bandana and dumping 'em someplace. 'Tugboat' was written by me, and that's from just seeing all the tugboats going up and down the river cause they're like the biggest, strongest things I've ever seen. One of those things can push eight barges against the current and kick the river's ass. 'In Your Head' is just a song about how great we are as a band and how when you hear us, we'll always be in your head. Nowhere is about how much we stink as a band and how we're going absolutely nowhere.
What does Paul's mother think about her son's music? "I played the CD for my mom today, and she was really impressed actually. She said she didn't think I wasted the last year of my life trying to put this stupid stuff together."